Posted On: Mon 17-Mar 2014
By: Luke Peters
SSoSS gets closer
The Stevenage Start of Summertime Specials are now getting even closer with less than two weeks until the clocks change and we all get on our bikes to celebrate the start of summertime.
With hundreds of riders expected, if you have not already entered, now is the time to do so.
If you are not able to ride but would still like to be involved then please contact Paul and Luke to offer your help. Our volunteer forms and entry forms are all available on the
Start of Summertime page
.
Posted On: Thu 27-Feb 2014
By: Daniel Mann
Blazing Saddles - February 2014
We are now approaching the end of February and the Blazing Saddles competition is starting to gather participation as more riders are getting out on there bikes as the weather has started to improve. Here's a quick catch up on how the competition is progressing:
Alan Baxter
is first on 47 points with Jim Brown close behind on 42 points. Both of them have created a good lead over Robert Finney in third place on 23 points.
In the ladies,
Jackie Cooper
is still in the lead on 27 points with Lynn Bonnici in second on 22 and Elaine Walker in third on 16 points.
In the juniors,
Lauren Higham
is in first place on 11 points with her younger brother Kieran in joint second with Zoe Nuttall on 7 points.
A full listing of the results for the last few months can be found below:
February 2014
Posted On: Mon 24-Feb 2014
By: Luke Peters
Found a pothole? Report it!
fillthathole.org.uk have been working for years to try and fix all those pesky holes and other obstructions in the road that the highways authorities otherwise would not know about or do anything with.
If you find a pothole, raised ironworks, or anything that could cause a hazard, not only to cyclists but for pedestrians and car drivers too, then make sure to go to
fillthathole.org.uk
and report that hazard!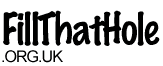 Posted On: Tue 11-Feb 2014
By: Tina Walker
Bike repair course in Letchworth
Transition Town Letchworth's next Bicycle Maintenance Course will be starting on Monday 17th March at 7.30pm. Hopefully by then we can call it Spring and get out on our bikes more!
It will last for 5 Mondays, at Norton Methodist Hall, North Ave. SG6 1AY (where it joins Common View). Cost £20 to cover costs, concessions available.
These courses are in their 4th year and have been very well received by participants.
The teacher Frank tends to have a contagious enthusiasm about all things cycling and imparts useful knowledge which can lead to greater two-wheeled freedom!
As usual it will start with basic adjustment to make riding more comfortable and progress onto brakes, gears and tyres at a pace tailored to suit the group and is a very enjoyable way to spend a Monday evening. To book a place please email Rosie on rb@jd-nsc.co.uk
Posted On: Mon 10-Feb 2014
By: Tina Walker
Audax notices
Hi Folks - just in case anyone fancies an out of area ride here are a couple to wet your whistle (as if we need that at the moment).
Brazierís Run 100K on 23 Feb
56/110/160/200K from Henham on 15 Mar
100/200K from Hauxton(Cambridge) End of Hibernation 23 Mar